This might be the most important motorcycle event in Canada this year.
Motorcycles as a Solution
The Motorcycle Framework Project
This ground-breaking project out of the UK,  promises to inspire positive change and discussion. Built as a motorcycle safety and transport policy framework, the goal is to unlock the benefits of motorcycling as a mobility option, while still supporting a healthy lifestyle industry. The Motorcycle Framework project is a joint venture between the National Police Chiefs Council, the Motorcycle Industry Association, and most recently Highways England. More information on their website: www.motorcycleframework.co.uk
Motorcycles as a Practical Solution
Unlocking the Benefits of Motorcycling

Better Motorcycle Industry Engagement in Society
Early Bird Pricing Ends March 15th!
Your Framework Project Speakers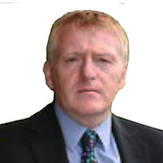 Tony Campbell
CEO, Motorcycle Industry Association of the UK. Mr. Campbell joined the MCIA Board back in 2005. He is also Managing Director of Piaggio UK. He has a great understanding of the Motorcycle Framework project, having been there from the start.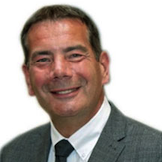 Chief Constable Nick Adderley
From the Northhamptonshire Police, Chief Constable Adderley will speak on behalf of the National Police Chiefs Council (NPCC). CC Adderley is the NPCC lead for police motorcycling and the criminal use of motorcycles. It was the NPCC that brought together the first meeting of the MCIA and the NPCC core safety and policy teams, which set the stage for the Motorcycle Framework project.
2 Wheel Green - An Electric Lunch
The Euro 4 motorcycle emissions standards have been in place for two years now. New engine designs are more efficient that ever. There is still some life in gasoline.
An exciting new part of the next technical wave is electric motorcycles. You only have to ride one to see the potential. Plug-in BC headlines this session with the latest news on charging infrastructure changes and the provincial purchase incentive program. This tasty lunch session wraps up with a hands-on look at some very special new electric models. Green transportation planners, modal shift advocates, and transportation experts will find this session particularly entertaining.
Snapshot of Rider Training in BC

Motorcycles as a Complement to Bicycle Policy

Motorcycle Parking and Community Planning

Incentivized Powered Two-Wheelers
Road-sharing and Road Safety and Infrastructure Groups
Provincial, Municipal, and National Policy and Planning Professionals
Green Modal Shift and Two-wheel
Advocates
Traffic Safety professionals
Commuter and Urban Planners
Police and First Responders
Riding Instructors and Educators
Vulnerable Road User Groups
Policy Analysts
Manufacturers and After-Market Industry leaders
Insurance experts
Progressive Retailers
Change agents for powered two-wheelers.
Early Bird Pricing Ends March 15th!
Special Thanks to Our Cornerstone Supporters: