Thanks for Riding a Motorcycle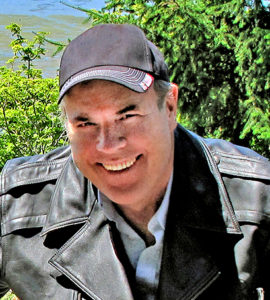 Here's the story of how MOTORCYCLES OK was born.
I think it may have started with a very used Honda 90; my first motorcycle. The guys at Gear Patrol place it at the top of the most iconic bikes list for good reason. Over 60 million (yes, you read that right) have been produced. I was never able to kill mine. I remember selling it. The test drive left the block in an uncharacteristic haze of blue oil smoke. The guy still bought it.
I was part of the generation that grew up through the transition of British bikes giving way to the unstoppable developments of the Japanese models. There will always be a special cachet to British marques, but it took the Japanese to bring motorcycling to the masses. Along the way, they gave us unprecedented dirt bike performance and the coolest mini-bikes ever made.
As the miles have unfolded through a lifetime of work and family obligations, motorcycles have always been a part of my life. Not just a time in my life. When I got married, my lovely bride said I could have any motorcycle as long as it's free. I've had four free motorcycles. She rolls her eyes every time I mention it. I'm also a motorcyclist, not a biker. There's difference in how you approach riding. Motorcyclists tend to be rather anonymous. While they live for the ride and the passion, they are less concerned about the chrome or making a lifestyle statement. Motorcyclists are the silent majority that will change perceptions of motorcycling.
We have reached a point in the BC lower mainland of having issues unique from the rest of Canada; congestion, density, projected population growth, and a favourable riding climate. Clearly, getting around this finite area will have its challenges going forward. At no time has there been a better opportunity for a voice of motorcycling as part of the solution. That voice covers safety, training, roads, emissions, parking and awareness around sharing the road. Along the way, Motorcycles OK won't lose the other key aspect. Motorcycles are still the coolest bit of daily adventure you can get.
Other jurisdictions have launched discussion at the parliamentary level. Check out Senator Leyonhjelm of Australia, who thanks Australia's motorcyclists for reducing congestion, reducing emissions, and reducing infrastructure wear and tear – among other things:
Couldn't have said it better myself.
Repeat "MOTORCYCLES OK" to any audience. Let's make it part of the social fabric.