Support the idea that motorcycles are OK!
Join now. Ensure motorcycling is part of all transportation and environmental planning.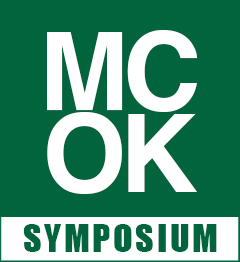 This might be the most important motorcycle event in Canada this year.
A Symposium, years in the making.
Motorcycles OK is built on the foundation that motorcycles are a transportation solution. A point of reference has been a groundbreaking motorcycle safety and transportation policy project out of the UK, "The Motorcycle Framework". http://www.motorcycleframework.co.uk/
The discussion goes global, May 1, 2019  at the Deeley Conference Centre and Museum with the Motorcycles OK Symposium "Motorcycles as a Solution". The keynote presentation is from the UK Framework team. This is an unprecedented opportunity for those connected to BC, Canadian, and North American transportation and environmental policy planning to learn from a gold standard.
There are few parts of Canada where this idea is more timely and relevant that the lower mainland and south coast region. The key drivers are in play: congestion, air quality issues, parking shortages, cost of transportation, awareness of the green advantages of two wheelers, plus one of the longest riding seasons in Canada.
What will be learned and talked about here will ripple across Canada. This will be an "I was there" moment for attendees for years to come. 
This 60 seconds could change how you look at motorcycles.
With help from our friends at 3M, we have come up with this compact (5"x2"-ish) sticker that features a reflective background just like a real road sign. It's both a great message and a safety product! Free with the paid membership, it can fit anywhere. Extras are only $10. Get one for the cars you know. And yes, you can remove it if needed.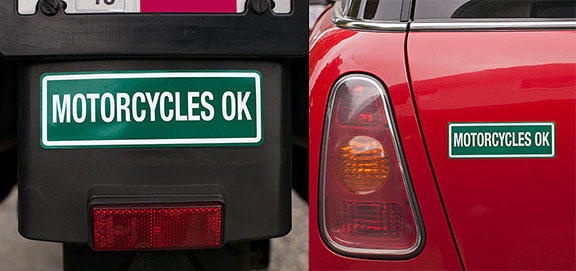 Best t-shirt if you actually ride.
Subscribe for free. We'll keep you updated on the evolution of Motorcycles OK and stories that may not appear elsewhere. We do not share your data and we don't constantly bombard you with stuff. Only when the content warrants.
The Motorcyclists Confederation of Canada (MCC) is the national not-for-profit advocacy organization for the promotion of motorcycling interests.
Motorcycles OK supports the work being done by the MCC and its partners.